Automated Packing & Palletizing Now Available
Member News
Telford based robotics & automation solutions provider, Bauromat UK Limited, is pleased to announce its new line of modular gantry palletizers and end-of-line automated packing solutions.
The perfect addition to any production line, be it bottles, bags or boxes, the Bauromat automated packing solution is available in single or multi-pallet options, with additional axes also available for product orientation.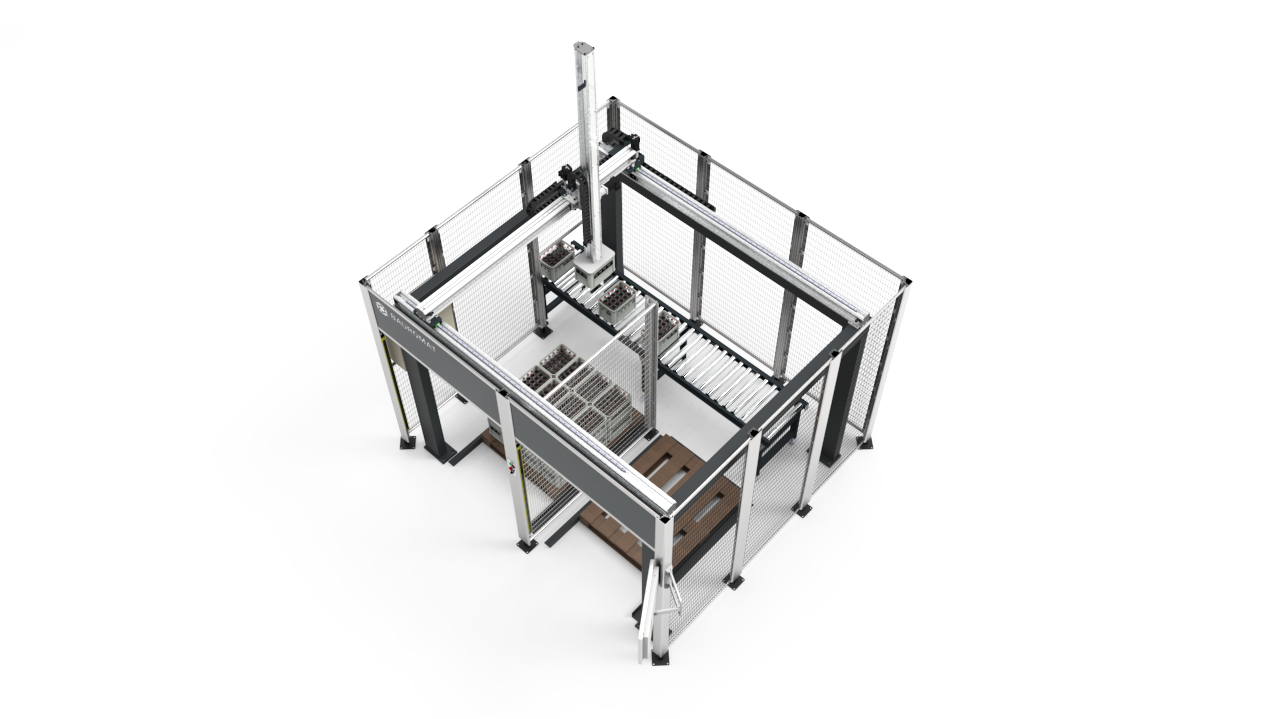 Made entirely in the UK and designed to integrate standard Euro pallets, the automated packing solutions offers a cost effective alternative to a six-axis robot solution.
"Times are hard so we want to be able to show that automation is still cost effective and can get you on the right track" said Bauromat Technical Director, Paul Tilley.
"We've always offered six axis robots, but it's about making sure we're not preventing people from getting into automation. These are amongst the most cost effective solutions on the market."
WIth prices starting typically around £50,000, payback can be made within a year running at two shifts. Likewise, if you;d rather finance the system, with agreed terms and monthly installments, you can be looking at a system that will increase your output and efficiency at around £9/hour.
For more on the full range of sizes and specs, and to sign up to our newsletter for the latest information you can visit our website.